Why POWER?
Because Julie is about POWER!
Specifically – Empowering you to grab your POWER and create a life you will love.
Welcome to #Resilience
This episode is part of our Launch Series where we investigate what we can learn from world class leaders about resilience.
Our Guest is Julie Hruska who is the creator, visionary, and high performance strategist at Powerful Leaders.
Where she Empowers CEO's & high level executives to MASTER high performance & create lives they LOVE!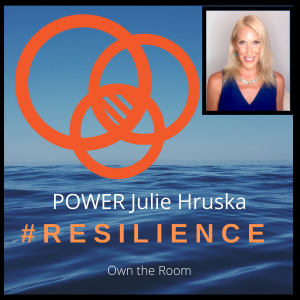 KEY takeaways
Our inner circle's key attributes are:

Presence
Trust
Deep connection
I wish you could have seen the light exploding out of Julie's eyes when she talked about the Motivation Manifesto

Community is where Hope lives and loneliness goes to die.
Quick strike answers:

What Book are you reading today?
What music gets you going?
Best advice you ever got?

Walk into the room like you own it! [My best brings out the best in others – bring your presence and power!