"Resilience: How the COVID-19 Pandemic Made Us Wiser and Stronger" provides a powerful voice for 20 global leaders from a rich variety of backgrounds and heritages to unpack the pandemic.
#Resilience Podcast – Global leaders explore resilience topics. both specific to the Pandemic and broad in scope.
I help Bereaved Fathers move forward from traumatic loss toward new resilient lives.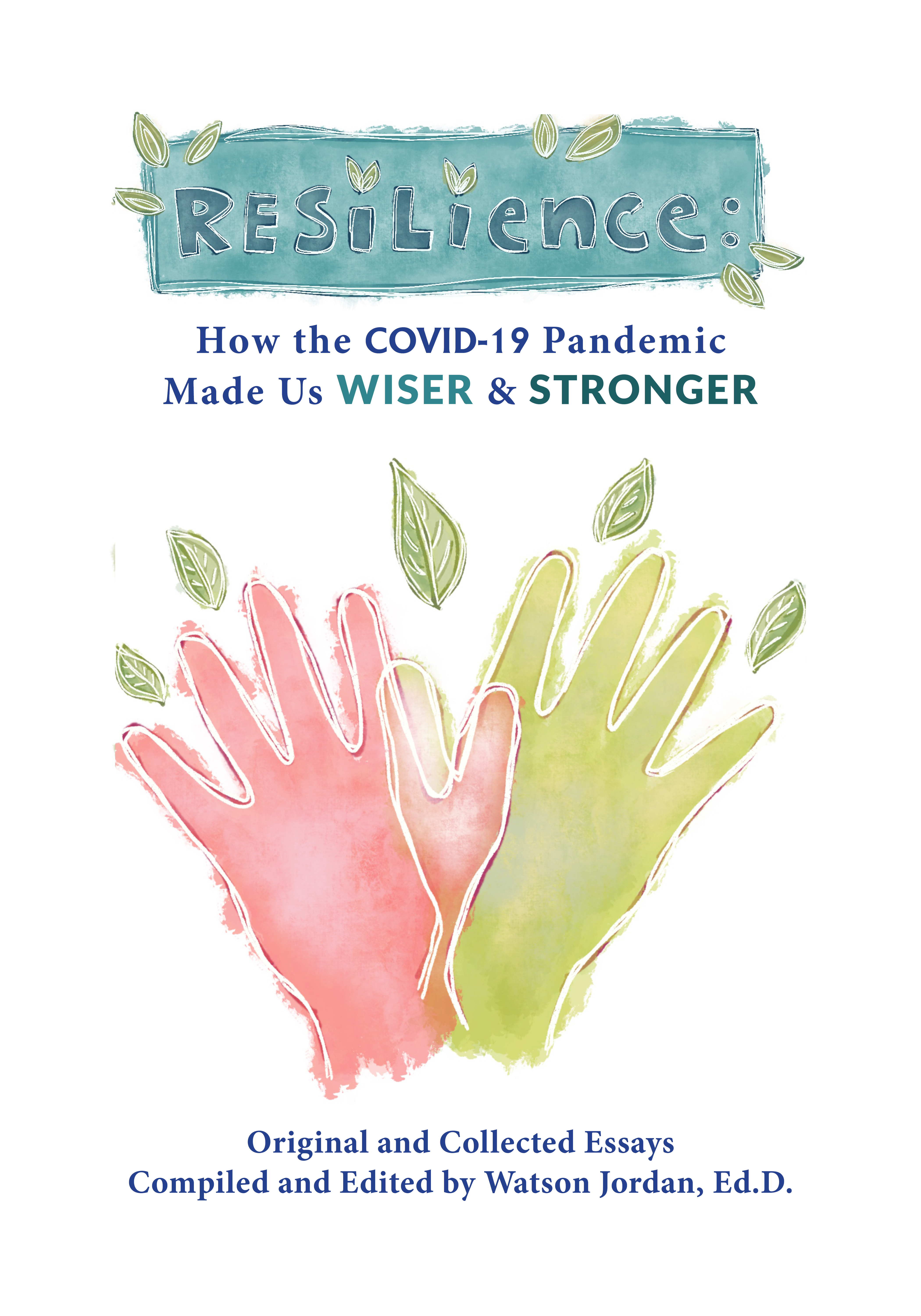 Let's look at how we're stronger and wiser. Let's look at what we have learned and how we can use it. Let's look at where we are going, how we will get there, and what it will look like. Certainly, there is no returning to what was before. There will be echoes and shadows, there will be rhythms and images that seem familiar, but there's no going back. We must discover and embrace how we are stronger and wiser. I've asked twenty people from around the globe, men and women, black and white, young and old for their perspective, their insight, and their view of what we've gone through and where it might lead. I hope their words can be a shovel that helps unearth how you are stronger and wiser. Because, as we know, what you look for . . . is what you will find.
In my book "Mine, Ours, and Yours…" I recount the life and death of our son William. He did not get to have the Life that he might have…
…Building Resilience Awareness helps others have a life they never would have had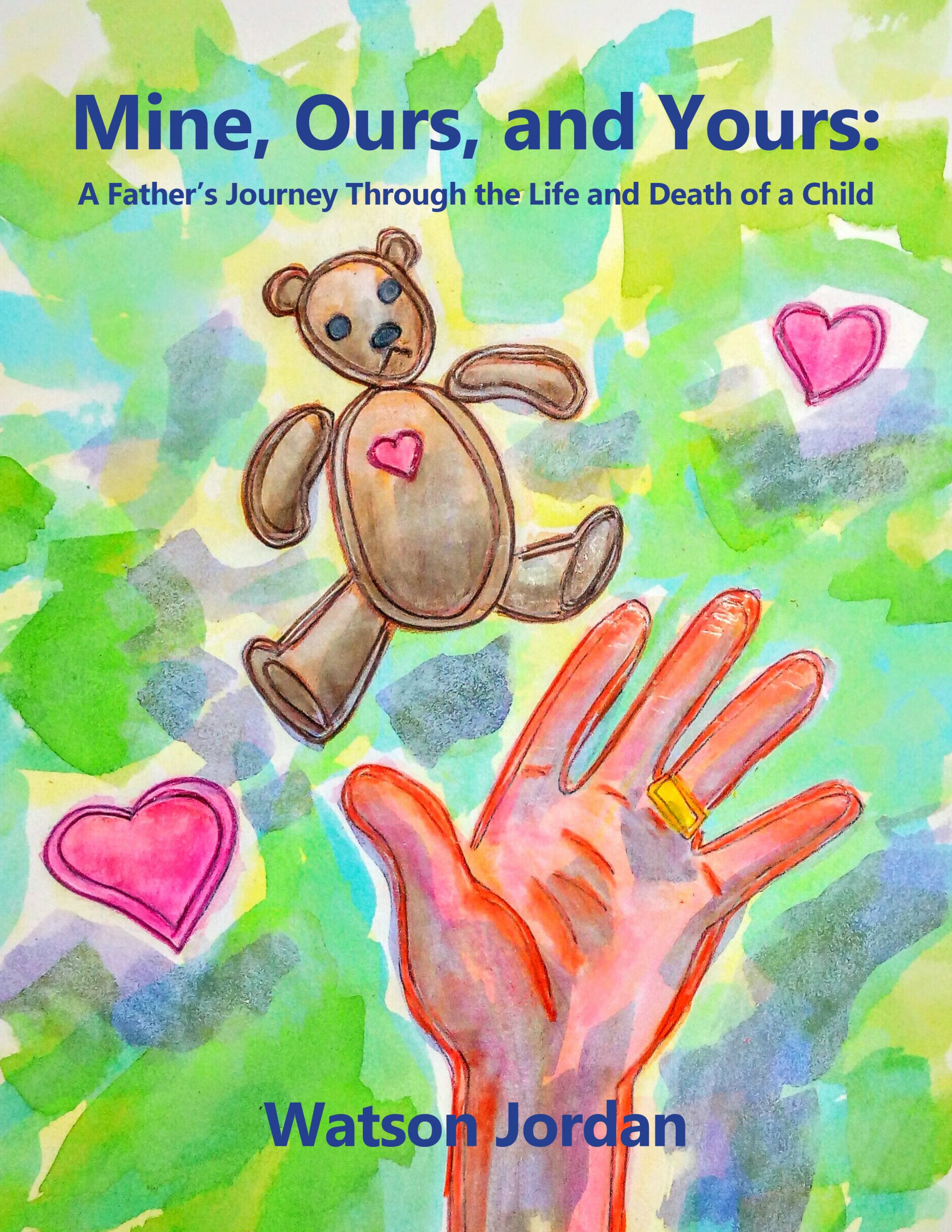 Author Watson Jordan dedicates this book to "all the men who needed and wanted to grieve and heal, who looked for help and found none they could recognize…" In sharing his story of loss and eventual healing, he hopes to encourage other men, especially, as they grieve.
"Mine, Ours, & Yours" is a tender and honest account of a father's experience through the ever-shifting emotional landscape of the birth and death of his youngest child. Through thoughtful descriptions, Watson invites us to witness the many facets of his life: the familiar and unexpected, joys, heartbreaks, and the intergenerational connection that is both a wound and a salve. Watson shows us that to follow the path of healing, one must look within for answers, depend on the support of the community, and trust that loved ones will find their own unique way forward. "Mine, Ours, & Yours" fills a gap in the self-help literature by providing a father's perspective, navigating the complex grief associated with the death of a child.
Kimberly Ernst Ph.D.
Contact Us and get a free workbook
"This is a remarkable book and a testament to healing after the worst thing in the world happens. The book manages to be both sad without being maudlin, and helpful without being preachy. The author shares the pain of his struggles honestly, and yet there is a strong line of hope running through the book. You know that he and his wife and children will be all right. Different. Changed forever. But all right. I recommend this book to anyone who has been touched by unspeakable tragedy. And to anyone who wants to be reassured that even after a place of utter despair, one can still experience a triumph of the spirit."
"Virginia Woolf once questioned why there are so many stories about war and love and so few focused on illness and death. Several come to mind, with Tolstoy's The Death of Ivan Ilych, Edson's W;t, Camus's The Plague, and Gurganus's Plays Well with Others as exemplary narrative models. Memoirists have been more likely to write these stories, and Watson Jordan's memoir is a poignant examination, from a father's perspective, of the loss of his baby in the first weeks of his son's existence. This loss leads to a reexamination of what matters in life, much as Ilych's fatal illness leads Ilych to question all that he had considered to be important. There is an Afghan proverb--"no scar, no life, no story"-- that lends credence to Jordan's story; as Jordan writes, "Some things leave a mark." Jordan's memoir shows the raw wound of a child's loss, and the memoir depicts the slow accumulation of connective tissue--relationships--that provides an eventual covering or healing. This loss may not leave the author entirely whole, but this account leaves the reader with wisdom about living."
"Reading Watson Jordan's memoir brought to mind other powerful testaments to loss and grief such as A Grief Observed by C.S. Lewis and A Severe Mercy by Sheldon Vanauken. Like these writers, Jordan pulls back the curtain to reveal an intimate account of tragedy as well as enduring love. Jordan's writing is a gift to all of us who have and will face the loss of loved ones."
"Watson Jordan has written an incredibly honest, moving, and poignant account of how a family deals with the loss of a child. The book is remarkable for many reasons, but two that stand out are its economy and its hope. It is hard to write about such difficult topics with such conciseness and while maintaining so much hope. Jordan is able to strike that perfect balance by being very specific and very personal and yet there is no word that is superfluous. Jordan writes with the sparseness, the directness, the concreteness of Hemingway and Cormac McCarthy, but with the warmth of Henri Nouwen. This book is both real and uplifting. Jordan sugarcoats nothing. But he offers a clear path to healing."
"In clear and candid prose, Watson writes poignantly about how he faced his heart-wrenching grief over his young son's death. A powerful and profound lesson for Watson -- and for his readers-- is how much we can learn from from our pain and vulnerability. Watson's story is compelling testimony to the truth that our sufferings-- if embraced openly-- can cause us to grow, to serve, and to love all the more."